Donald Judd's minimalist art in Marfa, Texas
Minimalism was first recognized as an art and design movement in the 1960's. The essence of minimalist art is the reduction of the art work to its bare essentials, which is expressed through simple geometric forms, repetition, neutral surfaces, and industrial materials. Minimal  art downplays self-expression  in favor of the object itself,  which is a departure from the abstract expressionistic art from the 1940's and 1950's and most of the art that preceded it.
Donald Judd is one of the artists associated with the minimalist movement, although he did not embrace the term minimalism himself. He is perhaps most famous for his simple but powerful objects for which he used materials such as metals, industrial plywood, concrete and color-impregnated Plexiglas.
Judd started out as an artist in New York City, where he purchased 101 Spring Street in 1968, a 5 story cast-iron building in the middle of Soho, that was both his studio and living space.  It is still owned by the Donald Judd foundation and has several of Judd's permanent installations and a permanent installation by Dan Flavin.
After years in NYC, Judd felt increasingly drawn to the Texas landscape and in 1971 rented a house in Marfa, Texas, where he also purchased several properties and established The Chinati Foundation.
Being an admirer of Judd's work, I decided to visit Marfa, but considering that the nearest major airport is a few hours away, and since we never had visited Texas, we decided to embark on a road trip through Texas, starting in Houston and ending up in El Paso, passing Marfa on our way.
Our road trip brought us to cities such as Austin, San Antonio and Del Rio, but also included several sites that were used in the classic horror movie The Texas Chainsaw Massacre, including the actual house where the movie was filmed.
Along the road we passed small deserted towns, with a certain authenticity that I have not been able to find outside Texas.
And throughout our trip there were beautiful views of the Texas landscape.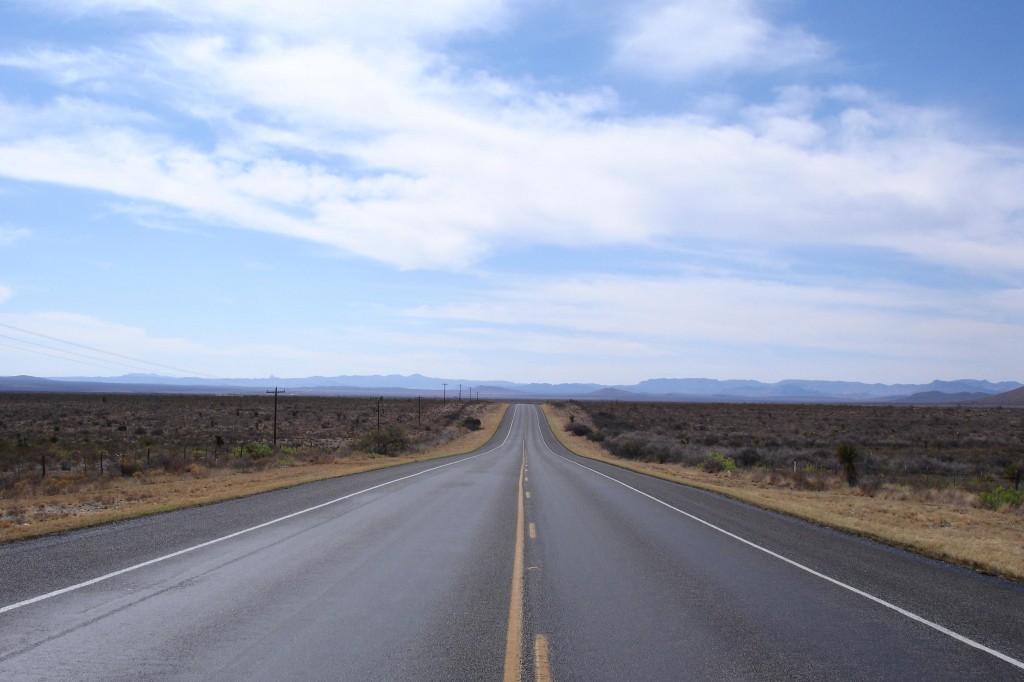 Upon our arrival in Marfa, we started with a visit of the Chinati Foundation. The Chinati Foundation is located on 340 acres of land on the site of former Fort D.A. Russell. The collection is open to the public and includes 15 outdoor concrete works by Donald Judd, 100 aluminum works by Judd housed in two converted artillery sheds, sculptures by John Chamberlain, an installation by Dan Flavin occupying former army barracks, and works by several other artists including Carl Andre and Richard Long, with each artist's work installed in a separate building on the museum's grounds.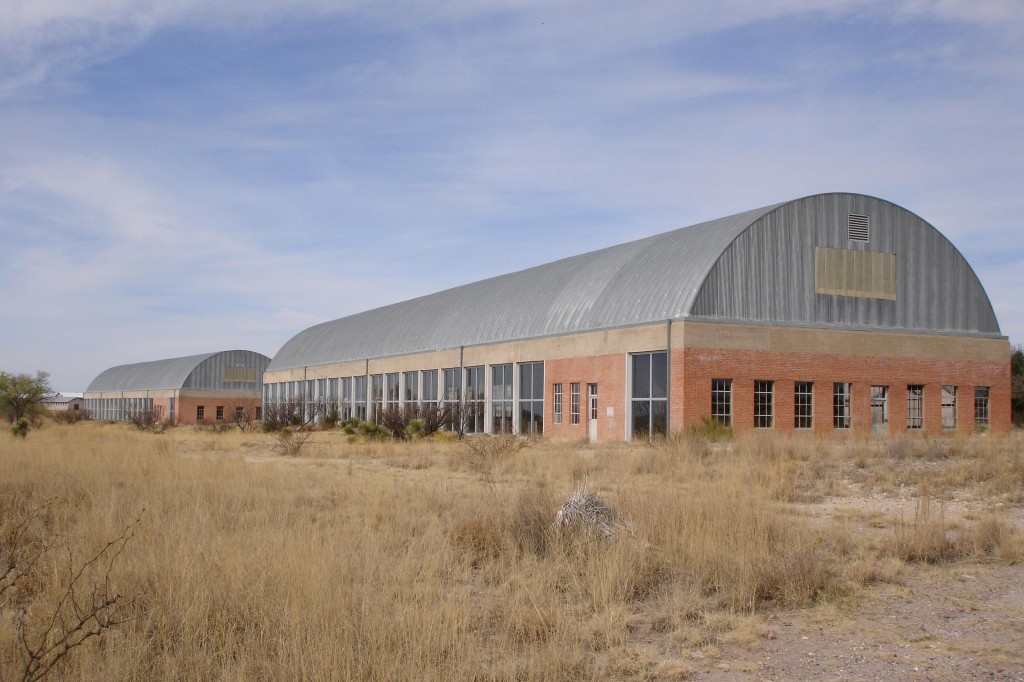 The grounds are accessible by guided tour only with a morning tour of the permanent installations by John Chamberlain, Donald Judd, Ilya Kabakov, Richard Long, and David Rabinowitch and an afternoon tour that includes permanent installations by Carl Andre, Ingólfur Arnarsson, Dan Flavin, Roni Horn, Claes Oldenburg and Coosje van Bruggen, and John Wesley, as well as the museum's current temporary exhibition.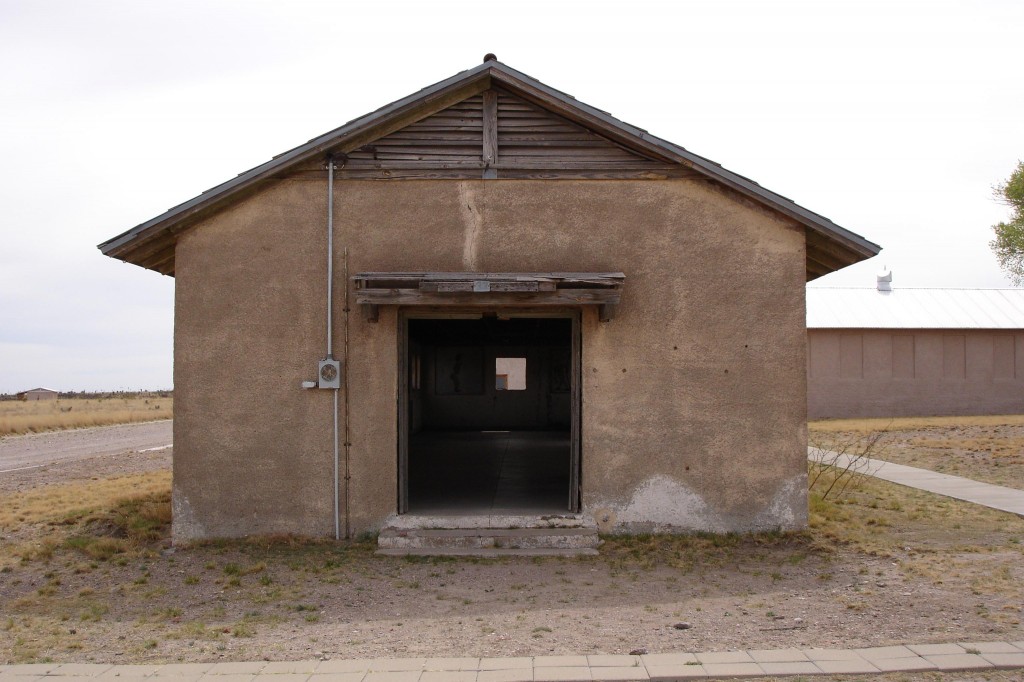 The Donald Judd Foundation also has several properties in Marfa that you can visit comprising of a total of 15 spaces. These include the studios installed with artwork—by Judd and others—living quarters, ranch and architecture offices, and libraries.
Besides these impressive locations Marfa also has galleries, several restaurants, a decent bookstore, and interesting other buildings such as the building in the picture below.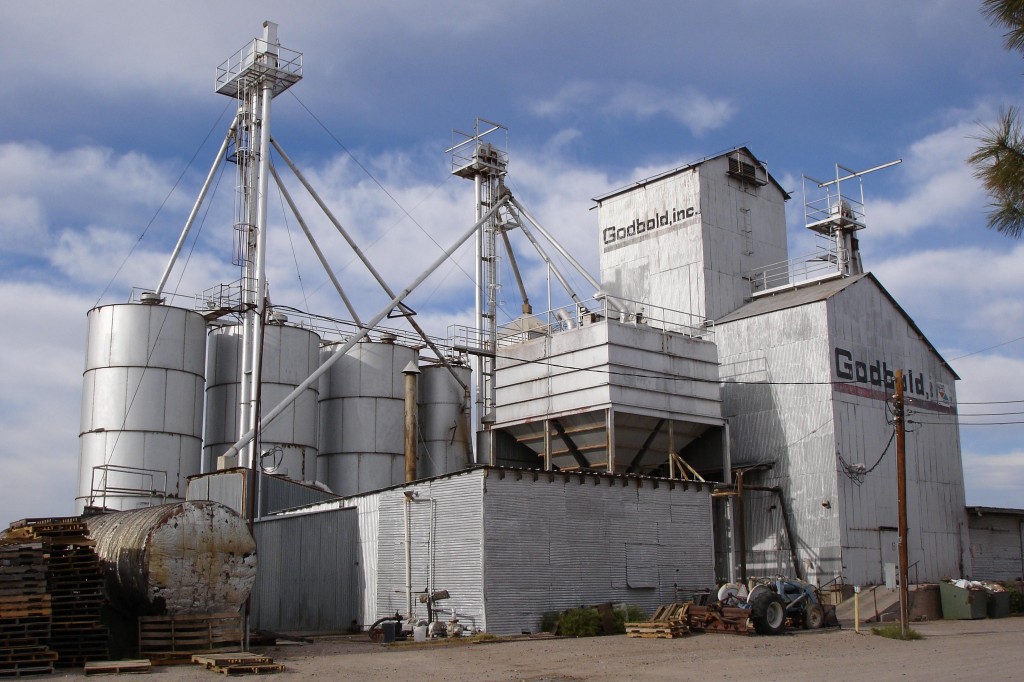 In the evening you can either visit the local bar or try your luck with the Marfa Lights, which may be visible near US Route 67, although we have not been able to confirm the existence of these lights.
While staying in Marfa,  The Thunderbird Hotel is an attractive place to spend the night and it also has the option to rent bikes, which is a good alternative to the car when you want to explore the various sights in town.