Sutton Square in The New York Ripper
One of the more intriguing shots in Lucio Fulci's The New York Ripper involves the residence of nymphomaniac Jane Lodge and her husband. A close examination of this scene reveals the distinctive features of the Queensboro Bridge before zooming in on their house. The conjunction of the Queensboro Bridge and the grandeur of their home leave little doubt that their mansion is located in the Sutton Place neighborhood.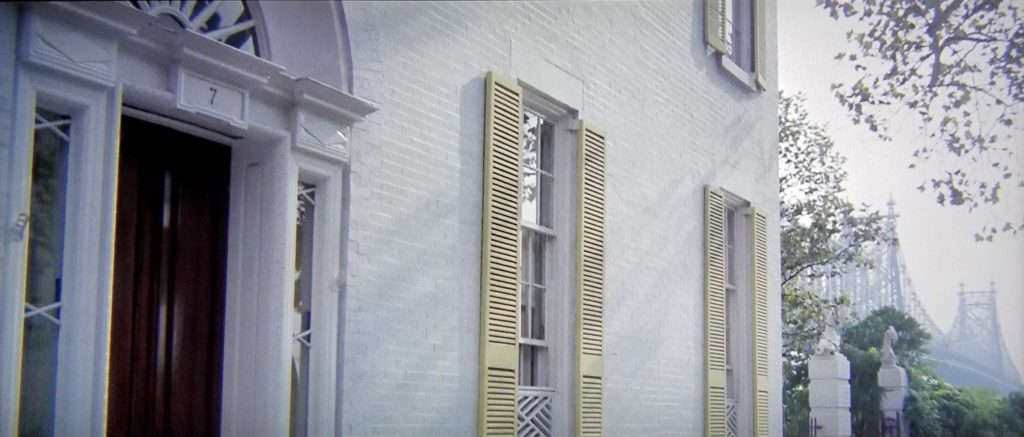 Their home at the end of E 58th street, 7 Sutton Square, formerly known as 1 Riverview Terrace, has a long and fascinating history. Unlike many other cities, the New York City waterfront was traditionally not considered a desirable place to live for wealthy people. During the 20th century, however, the neighborhood known as Sutton Place increasingly became an attractive and secluded place to reside. The residences on Riverview Terrace even enjoy a private, gated, waterfront park.

If one would go out and search for the building with its distinctive white brick and lemon shutters that is seen in The New York Ripper, one would have a hard time locating it since the house was restored back to its original red brick colors. Also missing today are the two sea creatures (modeled after the gates within the Giardino di Boboli in Florence, Italy) that sat on top of the entry gates to Riverview Terrace.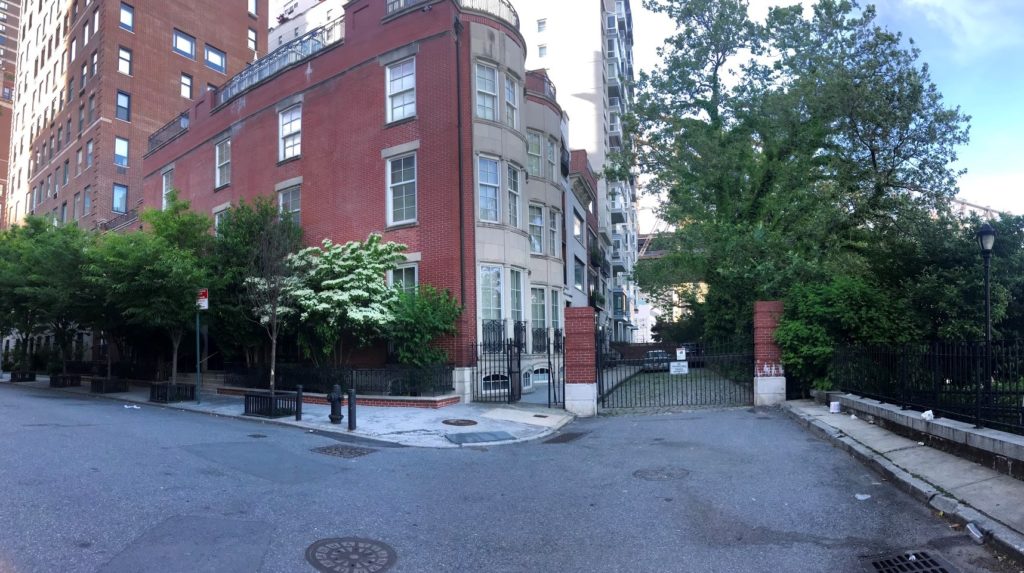 The choice of 7 Sutton Square as the couple's residence in The New York Ripper is suggestive because the decayed and corroded sights of the Queensboro bridge behind it draw attention to the neglected and dangerous New York City that is so prominently featured in Fulci's American giallo classic.

The Sutton Place neighborhood is no stranger to murder mysteries, as evidenced by the cover of Robert George Dean's "The Sutton Place Murders", a novel published in 1936.